"EDITOR, EDITORIAL, EDITION, EDITING" : 
A PROFESSIONAL SERVICE TO PERSONALIZE COMMUNICATION.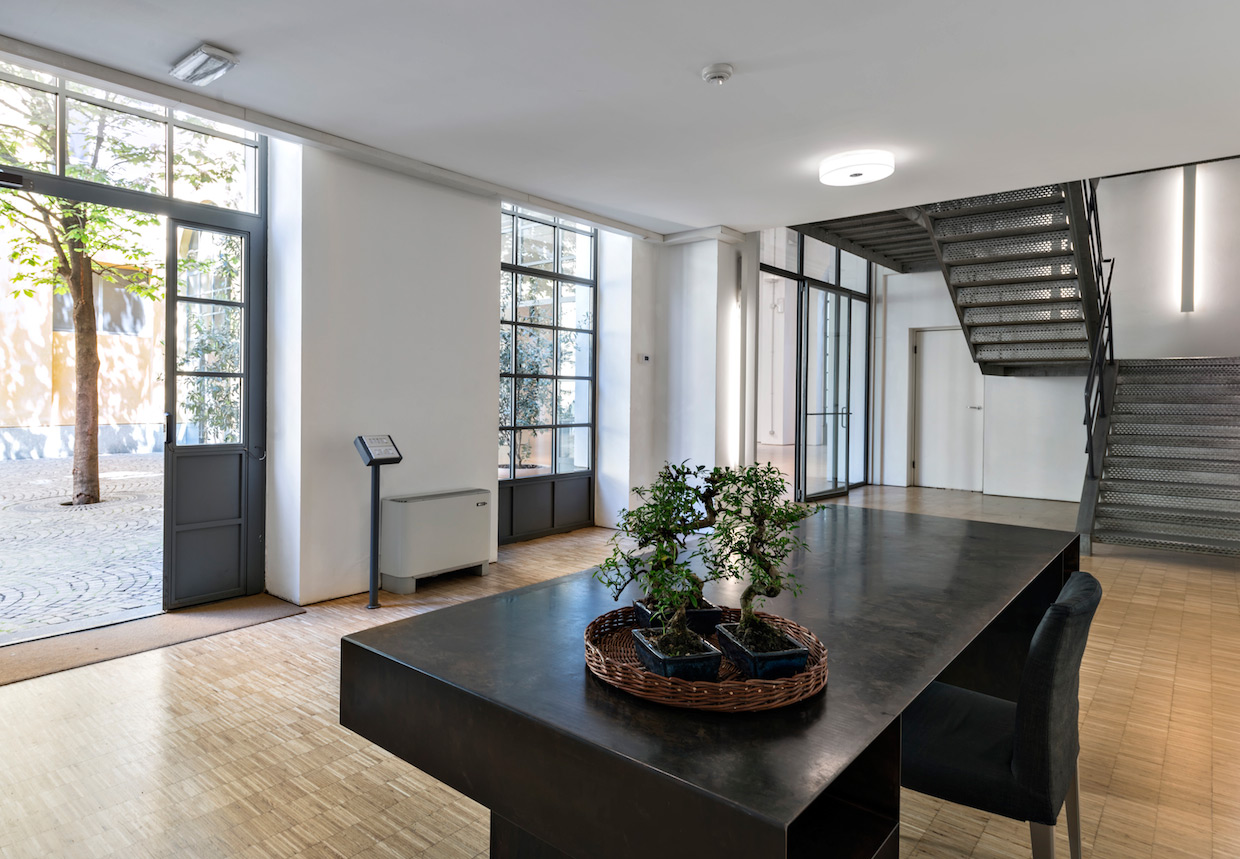 The Editor
EDIT IS OPEN TO THE CITY, TO AGENCIES, COMPANIES AND TO PROFESSIONAL FREELANCERS TO PRODUCE AND DEVELOP ALL TYPES OF EVENTS. LIKE AN EDITORIAL BOARD, EDIT TRANSFORMS THE VENUE INTO A STRONG MESSAGE. A REFINED AND EXCLUSIVE ENVIRONMENT TO ENHANCE COMMUNICATION.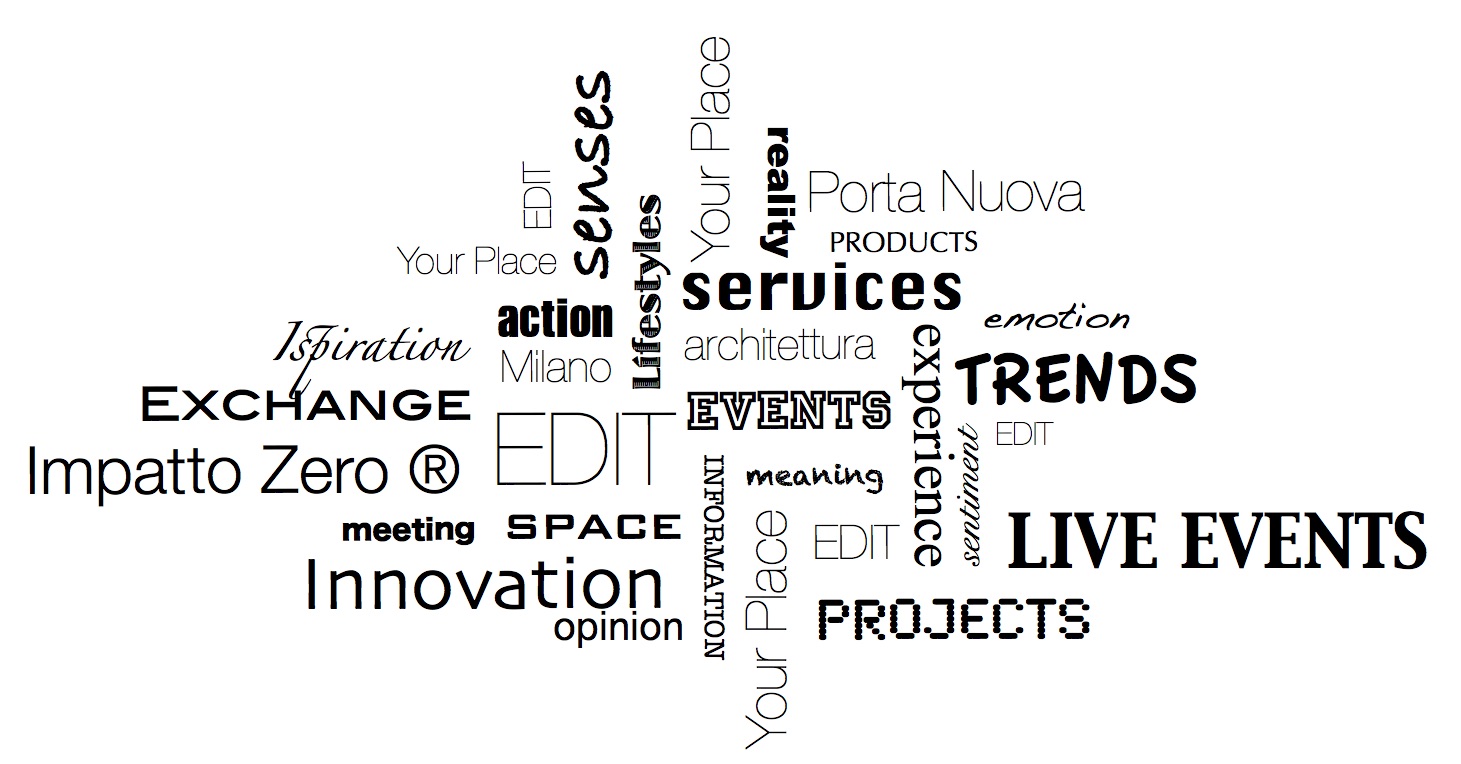 WHAT DO WE DO?
EDIT is a prestigious multifunctional venue in the heart of Milan. After having hosted important and creative events, EDIT has now transformed in to a place for events that is highly dedicated to culture and communication. This point of contact is the place for ideas and projects suitable for all markets, from Fashion to design, from food to beauty, from Lifestyle to technology.
IMPATTO ZERO® FIRST VENUE.
SUSTAINABLE EVENTS OF GREAT IMPACT.
IMPATTO ZERO® FIRST VENUE.
Nowadays Eco-sustainable events represent 30% of the market, and demand is rapidly on the increase. This trend hasn't only become visible due to environmental concerns, but also because "green" projects are often more innovative, cheaper, and improve the Events image and companies' reputation to a greater scale. Distinguished Italian and international companies have already chosen to throw their own event at EDIT for these reasons.
With support from scientific advisors, the ecological footprint of the venue and the events that are held there was calculated, based on the guidelines and protocols guaranteed by a BIO certified entity.
Efficient choices were made regarding waste reduction and it was decided to use energy from 100% renewable sources, ultimately making up for the impact the events and activities might have, including the website www.editmilan.com.
This way EDIT is able to eliminate 3.5 tonnes of CO2 every year, compensating though carbon credits and the growing and protection of young forests.
YOUR IMPATTO ZERO® EVENT
All you need to do to hold an event with Impatto Zero® is to choose EDIT, the first Italian venue that is 100% Eco-sustainable using energy only from 100% renewable sources. The EDIT team carries out each event by calculating the reduction and environmental compensation. The client will not have to worry about the events certification process and can also use the institute's materials and logo to communicate internally and externally, on the web, on invites and in press releases.
SUSTAINABLE WITH ZERO FOOD WASTE.
To throw an event at EDIT means showing sensitivity regarding waste reduction and to recover catering excesses. At EDIT catering excesses are recuperated and given to the Parish canteen or to an Onlus partner who are then responsible for picking up and the distribution of the food, therefore safely respecting the regulations without extra cost to the client IMPATTO ZERO®.